Associate
Aleksandra Frydrych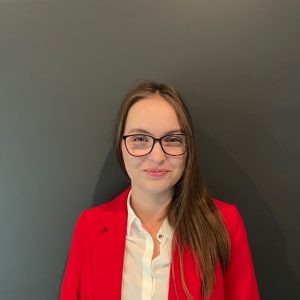 Aleksandra Frydrych is an Associate at MTI². After obtaining her bachelor in Management at the Warsaw University of Technology she followed her passion for marketing and successfully completed a master in Marketing and Digital Transformation at Vlerick Business School. 
In a role of a content marketeer, Aleksandra puts her organizational and marketing skills to use, when working on the communication activities of the company. Aleksandra is responsible for our social media channels, and the website (which was completely redone in 2023). She is now taking on a new challenge while she explores the world of customer experience (CX) and possibilities of the green screen technology.
Aleksandra is also involved in several projects with clients. Throughout the trajectory with Dechra, she is responsible for the communication towards participants of the trainings. For other projects, Aleksandra acts in the support role, where she uses her attention to detail to create and deliver high-quality materials for clients.