Are you passionate about communication & marketing? Are you looking for a challenge in a fast-growing company where you will see immediate results of your actions? Join our dynamic team in Stekene. Embrace challenges, unleash your potential, and enjoy competitive compensation and rewarding perks.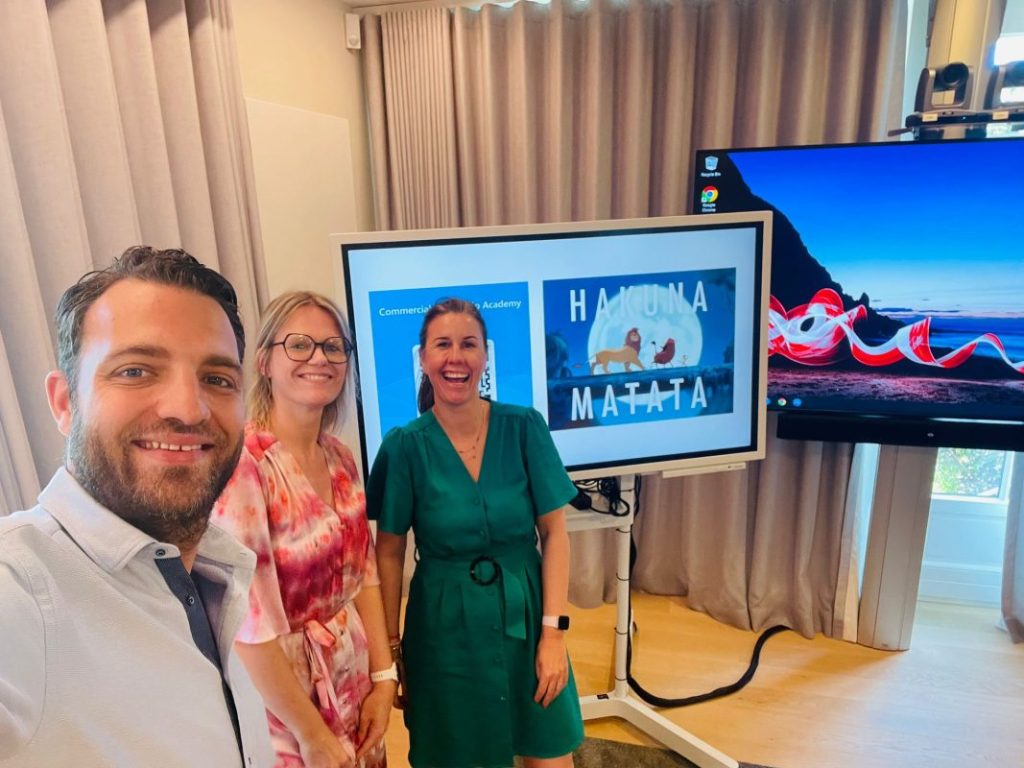 If you love creating high-quality and engaging content to drive business success, we want you! As a Content Marketeer, you will be responsible for planning, developing and implementing the overall content strategy based on our specific goals and objectives. With a focus on collaboration and on-site engagement, this is an opportunity to unleash your full potential while working alongside passionate professionals in our vibrant office located in Stekene.
MTI², founded by prof. dr. Stefan Stremersch, goes beyond academic offerings, providing practical solutions grounded in rigor and quality standards. Our team leverages expertise to drive tangible business results, enabling individuals and firms to transform innovation potential into commercial success. Looking back, the very first associates of MTI² were actually graduated doctoral students of prof. dr. Stefan Stremersch, and they are still part of the team today. That says something about our culture!  
Clients often consider us their best-kept secret due to our unique approach as consultants. We bring a robust process and exceptional talent to develop capabilities and leverage competencies. Honesty, transparency, respect, and commitment are integral to our client relationships. Discover more about us.
Why Choose Us:
At MTI², we value your personal and professional growth. We empower our team members to unleash their full potential by offering continuous learning and development opportunities. You'll have access to a wide range of initiatives to expand your knowledge. We understand that a healthy life is essential, which is why we offer fitness coaching and in-office yoga classes to support your well-being. At MTI², you will thrive in an atmosphere of collaboration, innovation, and excellence.
Your responsibilities will include:
Content Creation and Design:
Generate captivating content and create an attractive look-and-feel for our materials.
Ensure that all content is SEO/SEA optimized.
Take charge of managing our website, LinkedIn channels, and other communication channels to effectively showcase our offerings and attract future employees.
Effective Communication and Relationship Building:
Communicate with precision and finesse, fostering strong and productive relationships with colleagues and customers.
Use your exceptional communication skills to convey our message effectively and build strong connections with our target audience.
Analytical Reporting:
Analyze the results of your marketing actions and present them in an inspiring and insightful way.
Use data-driven insights to optimize future campaigns and improve overall marketing strategies.
Qualifications and Skills:
A Master's degree in communication, business economics, economics, or a related field.
A passion for content generation and community building.
Excellent attention to detail, coupled with a flair for design.
Professional English language skills, both spoken and written.
Strong communication abilities, enabling you to build productive relationships with colleagues and customers.
Previous experience in marketing communication, content creation, or inbound marketing are a plus.
A hands-on mentality and a love for learning-by-doing. You embrace challenges with an "I can get it done" attitude and are eager to contribute to our business growth. 
Rewards and Perks Await:
We believe in rewarding our team members for their hard work and dedication. In addition to a competitive compensation package, including
A company car
Meal vouchers
Expense vouchers
PC
Comprehensive collective insurance benefits,
Free snacks and beverages,
Engaging team dinners,
Fitness coaching,
In-office yoga classes, and a variety of recreational activities.
Join us today as a Content Marketeer and be part of shaping our success!
Everything you need to know regarding your application process
You apply to the vacancy
Our first contact
Second interview
Contract 
Start your job at MTI²
At MTI², we prioritize the cultural fit between you and our organization. We believe it's crucial for both parties to feel a connection. That's why we have a unique approach to our job application process. We encourage you to have conversations with our colleagues instead of going through an extensive application procedure.
We look forward to hearing from you!