Associate, Innovation
Delphine Delarue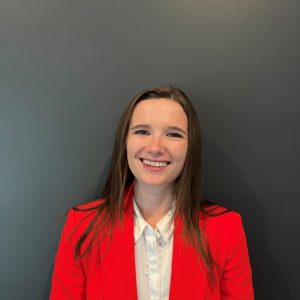 Delphine Delarue is an associate at MTI². She is passionate about innovation in life science companies and marketing. With her background in commercial science at the University of Ghent and second master entrepreneurship and innovation at Antwerp Management School, she has all the tools to combine her two passions. She was already involved in multiple projects such as Boehringer Ingelheim, Dechra, Aliaxis and Euromat.
Delphine has been highly involved in marketing projects of a client in the B2B construction industry, where she has taken on the role of marketing lead. She's responsible for strategic marketing planning, digital marketing and creative new concepts. Next to her marketing and innovation knowledge, she has also a creative side which has been used by multiple companies in their communication strategy.

​Her positivity and persistence are an ideal combination of strengths to support projects in multiple industries. Delphine delivers a supportive and productive impact to every project.