Associate, Marketing
Gert Jan Prevo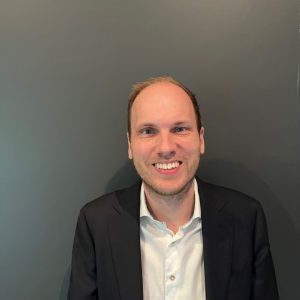 Gert Jan Prevo is an associate at MTI². Gert Jan is a passionate marketer with a special interest in marketing of innovations. He has been involved in innovation initiatives for multinational companies such as Michelin and Baloise.
In addition, Gert Jan is currently leading an innovation initiative for a client in the B2B construction industry and is involved in building the commercial academy of Grünenthal and the commercial marketing academy of Dechra Pharmaceuticals. 
Gert Jan is simultaneously working on finishing his PhD at the Business Economics department of the Erasmus University Rotterdam, the Netherlands. His dissertation is focused on marketing and innovation, more specifically he is studying the impact of metric use on new product development performance and the role of analogical thinking in new product development projects.

At MTI², Gert Jan is using his academic background and practical knowledge from multiple projects to create real world impact for our clients.