Senior Associate, Marketing
Jorne Valstar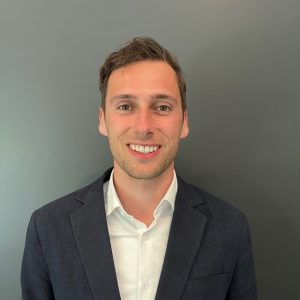 Jorne, a marketer from the Netherlands, joined MTI² and immediately rolled up his sleeves to work on several projects where he could apply his marketing and market research expertise and experience.

He carried out extensive pricing analyses and research on customer and market insights for B2B clients. He is also working in the validation of customer and market assumptions for innovation ideas. In his work, Jorne strives for a balance between strategy and 'doing it', a balance that adds value to every assignment he partakes in.
Jorne Valstar (MSc., Erasmus University Rotterdam) is a Senior Associate at MTI² and has steered various marketing and customer & market insights projects across industries. In these projects, Jorne applies a variety of tools from different fields ranging from standard economics to behavioral economics, classical customer research, and pricing optimization.
For instance, Jorne has been continuously working on marketing projects for clients in B2B e.g., marketing strategy and pricing engineering for a client in the construction industry and marketing research & coaching for multiple clients in science-based industries.
He also gained experience in developing an innovation process together with a leading player in the packaging industry. With a hands-on mindset and an extrovert personality, Jorne seamlessly integrates and collaborates with different people and teams within our clients, and helps with marketing implementation (i.e., managing and accelerating day-by-day marketing processes).
With a strong academic background which consists of two different masters (behavioral economics & marketing) obtained at Erasmus University Rotterdam, combined with several years of experience both in B2C and B2B, Jorne brings different insights to every project.