Make an impact. Join MTI² as a Marketing Consultant, transform innovative ideas into commercial success, and collaborate with global clients in our vibrant Stekene office.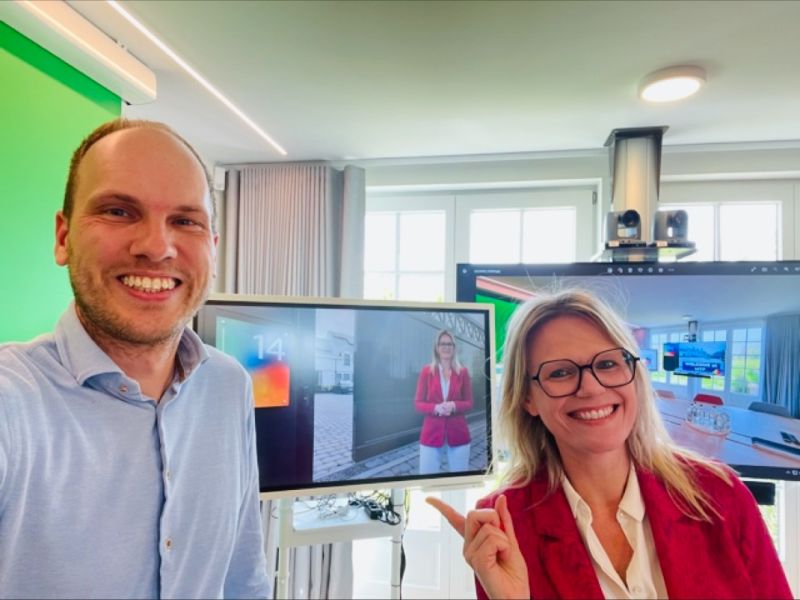 Are you ready to make a powerful impact in the world of marketing? Join MTI², a leading global consulting and training firm, and become a catalyst for transforming innovative ideas into commercial success. We are seeking a talented Marketing Consultant to join our dynamic team and drive growth through cutting-edge marketing strategies. With a focus on collaboration and on-site engagement, this is an opportunity to unleash your full potential while working alongside passionate professionals in our vibrant headquarters located in Stekene.
Why Choose Us:
At MTI², we value your personal and professional growth. We empower our team members to unleash their full potential by offering continuous learning and development opportunities. You'll have access to a wide range of initiatives to expand your knowledge, including language courses and the opportunity to propose subjects of interest. We understand that a healthy work-life balance is essential, which is why we offer fitness coaching and in-office yoga classes to support your well-being.
We also recognize and appreciate your hard work. In addition to a competitive compensation package, which includes performance bonuses and comprehensive benefits, we provide a supportive and inclusive work environment where your contributions are acknowledged and rewarded. At MTI², you will thrive in an atmosphere of collaboration, innovation, and excellence.
Your Responsibilities:
As a Marketing Consultant at MTI², you will play a crucial role in shaping the marketing strategies of our global clients. Your responsibilities will include:
Leading the execution of multi-channel marketing campaigns, from ideation to implementation, leveraging your expertise in digital marketing, content creation, and communication.
Analyzing market trends, consumer insights, and campaign data to provide strategic recommendations and optimize marketing efforts for maximum impact.
Fostering strong client relationships through effective communication, providing exceptional consulting services, and delivering measurable outcomes.
Unleashing your creativity by designing compelling materials for presentations, workbooks, videos, and other deliverables.
Being the driving force behind fresh ideas that contribute to the growth of our business and the achievement of our goals.
Requirements:
To excel in this role, you should meet the following requirements:
Hold a Master's degree in Marketing, Business, or a related field.
Have prior experience in a related marketing role, enabling you to hit the ground running and make an immediate impact.
Demonstrate strong strategic thinking, problem-solving, and analytical skills to develop data-driven marketing strategies.
Showcase proficiency in digital marketing tools and platforms, with a solid understanding of SEO, SEA, social media, and analytics (including Google Analytics).
Fluent in both English and Dutch, with knowledge of French being an added bonus.
Reside within a convenient distance from our Stekene office to enable on-site collaboration. A valid driver's license is necessary.
Rewards and Perks Await:
We believe in rewarding our team members for their hard work and dedication. In addition to a competitive compensation package, including
A company car
Meal vouchers
Expense vouchers
PC, phone (including subscription),
Comprehensive collective insurance benefits,
Free snacks and beverages,
Engaging team dinners,
Fitness coaching,
In-office yoga classes, and a variety of recreational activities.
MTI² is committed to a diverse and inclusive workplace, providing equal opportunities for growth and advancement.
Join us today and let's shape the future of marketing together
Everything you need to know regarding your application process
You apply to the vacancy
Our first contact
Second interview
Contract 
Start your job at MTI²
At MTI², we prioritize the cultural fit between you and our organization. We believe it's crucial for both parties to feel a connection. That's why we have a unique approach to our job application process. We encourage you to have conversations with our colleagues instead of going through an extensive application procedure.
We look forward to hearing from you!