Client in the spotlight
Aliaxis – Entrepreneur of the Year 2022
Aliaxis is a global leader in piping and fittings manufacturing (about 14,000 employees and  EUR 4.3B in turnover). 
The company stands at the forefront of designing sustainable, easy-to-install, and innovative solutions that tackle pressing global water challenges while accelerating the transition to clean energy. 
Their unwavering commitment to sustainability and innovation drives their their strategic plan, aptly named "Growth with Purpose" (Aliaxis.com).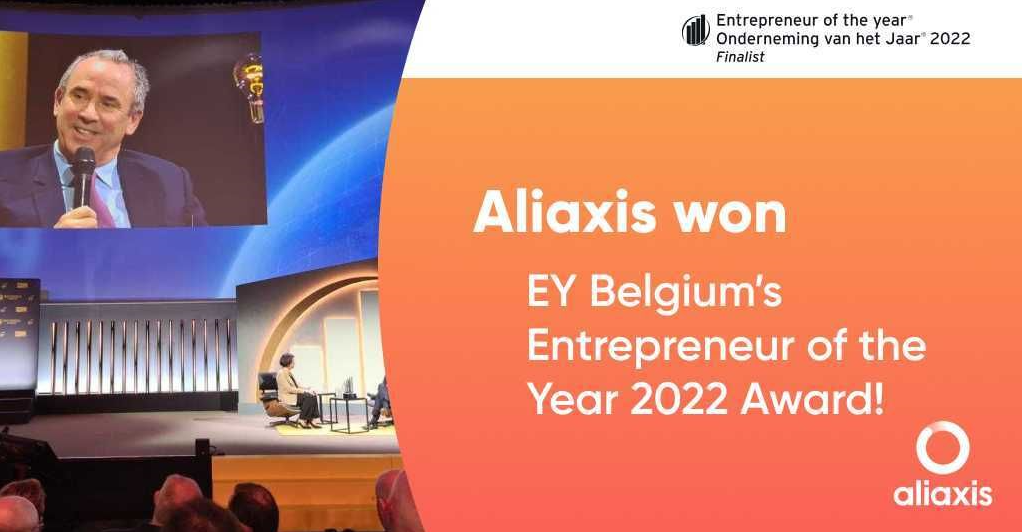 Aliaxis' dedication to the core principles in their 'Growth with Purpose' strategy has earned them widespread recognition and acclaim. At the end of last year, Aliaxis was awarded the prestigious title of Belgium's Onderneming van het Jaar 2022 (Entrepreneur of the Year 2022). It was the 28th edition of the award which is organized by EY together with De Tijd and BNP Paribas Fortis. Amid stiff competition, four finalists have been chosen, out of which Aliaxis emerged as the undeniable winner. The award celebrated Aliaxis' growth trajectory, entrepreneurial spirit, innovation strategy, and unwavering commitment to sustainability.
The company has been growing and expanding their business. This is noticeable through acquisitions such as the one of a New Zealand recycling expert Compounding Specialists Ltd (Comspec) or the start-up Zypho, a Portuguese tech company that specializes in drain water heat recovery.
We are proud to have worked with Aliaxis as part of our innovation, training and consulting services. MTI² co-designed and implemented a global innovation approach to repeatedly generate big innovations by guiding Aliaxis' technical and commercial talent through a well-orchestrated process of ideation, maturation, inception and experimentation. This approach was first developed globally. After its success, in the second wave, it was brought to the local regions (LATAM, APAC and EMEA). So far, in total, we helped generate more than 10 big innovations.
You can read more about our work with Aliaxis here.
If you would like to discover other projects we have worked on with global clients, check out our Client Stories.
Sources:
https://aliaxis.com/news/