Client in the spotlight
MAHLE – Recipient of the Stuttgart Innovation Award 2023
MAHLE, a prominent player in the automotive industry with around 80,000 employees and a substantial annual turnover, is one of the largest automotive suppliers worldwide. The company's dedication to revolutionizing the industry, fostering sustainability, and pushing the boundaries of automotive technology is very inspiring.
At the core of MAHLE's values is a strong commitment to being eco-friendly and coming up with new ideas, which is the basis of their long-term plan, called "Innovating for Tomorrow's Mobility".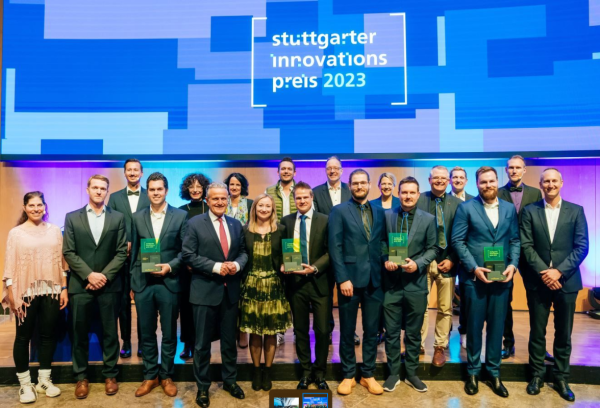 MAHLE's relentless pursuit of excellence and commitment to their 'Innovating for Tomorrow's Mobility' strategy has earned them the prestigious Stuttgart Innovation Award for 2023. The award, a testament to MAHLE'S spirit, was given in recognition of its outstanding contributions to the automotive industry, its innovation strategy, and its dedication to sustainable solutions.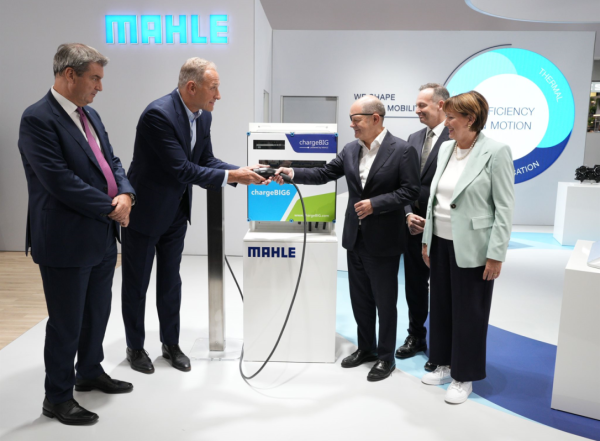 Notable achievements include strategic acquisitions, such as the recent addition of XYZ Motors, a cutting-edge electric vehicle technology company, and their collaboration with CarbonNetics, a startup specializing in advanced carbon capture and utilization technology.
MTI² played a pivotal role in designing an innovation process for their inaugural incubator program, resulting in the development of two remarkable innovations – ChargeBIG and Com4Gaming.
ChargeBIG gained great recognition during a recent visit by Olaf Scholz to MAHLE's booth during the IAA Mobility in Munich, where the Chancellor was impressed by the smart charging technology. Com4Gaming, on the other hand, stands as a successful example of a strong B2B company stepping into the challenging but rewarding world of B2C by launching a gaming chair, called 'Argon'. Argon is the world's first gaming chair with efficient integrated cooling.
Remarkably, both of these innovations reached the market just two years after their inception.  
You can read more about our work with MAHLE here.
If you would like to discover other projects we have worked on with global clients, check out our Client Stories.
Sources:
https://www.linkedin.com/posts/chargebig_mobilitaeut-smarten-ladelaemsungen-activity-7104842908050026496-7mwq?utm_source=share&utm_medium=member_desktop
https://www.linkedin.com/posts/mahlenewventures_mobility-smart-charging-activity-7120775284483600385-erQN?utm_source=share&utm_medium=member_desktop
https://www.linkedin.com/posts/chargebig_mobilitaeut-smarten-ladelaemsungen-activity-7120764017152782336-uth-?utm_source=share&utm_medium=member_desktop
https://newsroom.mahle.com/press/en/press-releases/iaa-mobility-2023-chancellors-tour-of-mahle-olaf-scholz-impressed-by-smart-charging-100544
https://newsroom.mahle.com/press/en/press-releases/mahle-launches-first-gaming-chair-with-integrated-cooling-89664