Template
Value Proposition Pitch Deck
Innovation teams build value proposition pitches at the end of the ideation phase. The value proposition pitch deck develops ideas, often selected from a large number of idea napkins, into more robust concepts.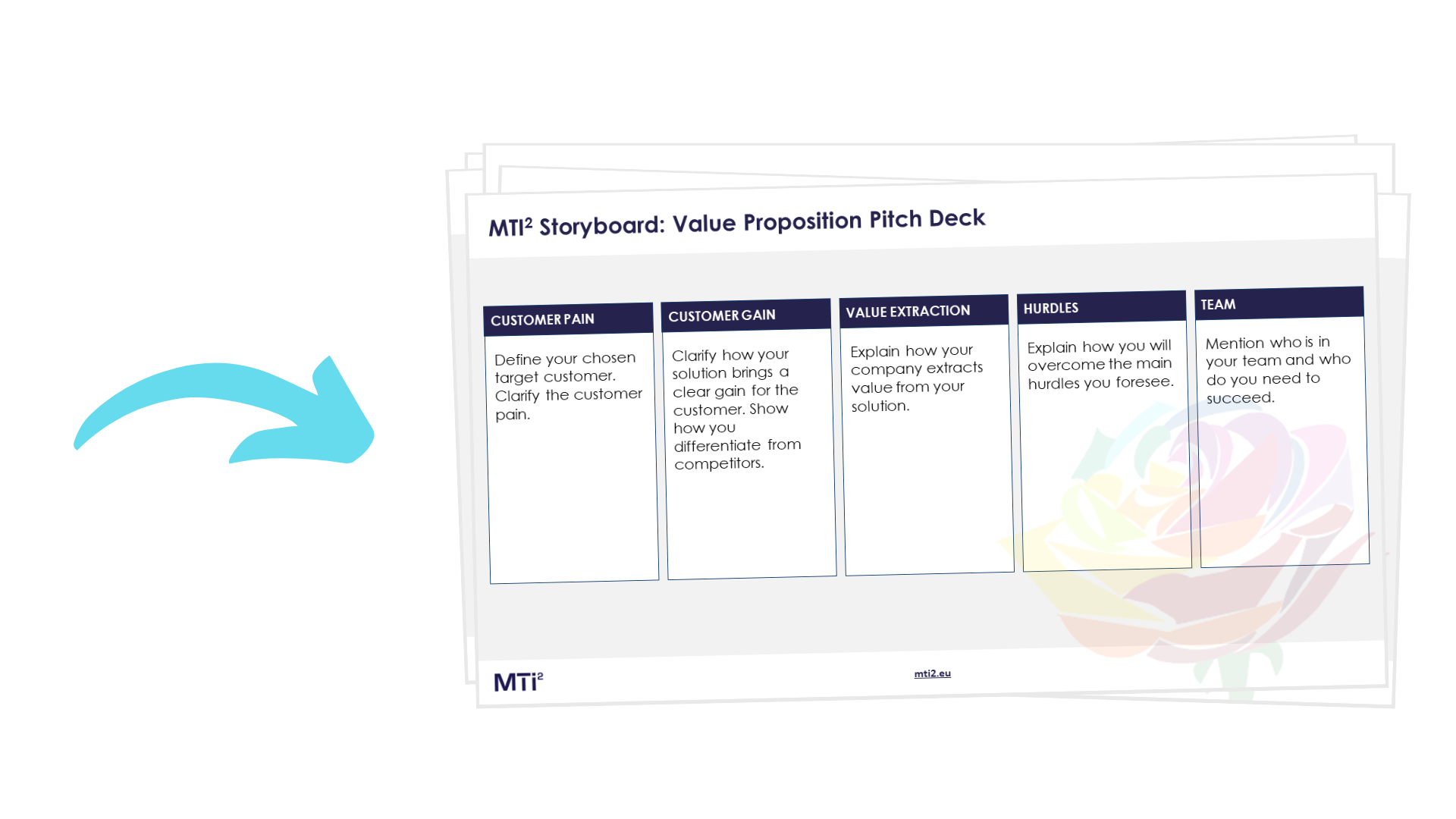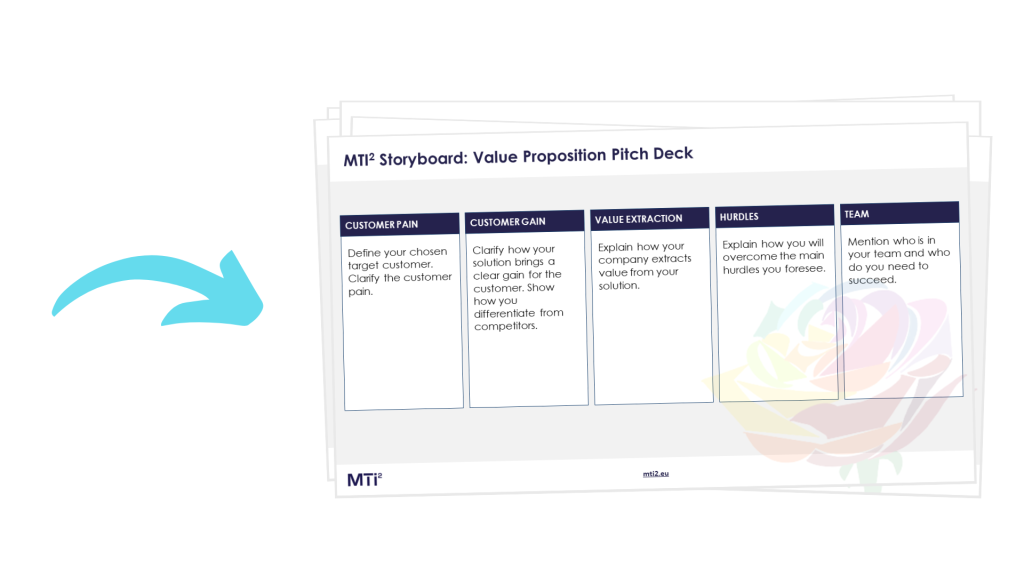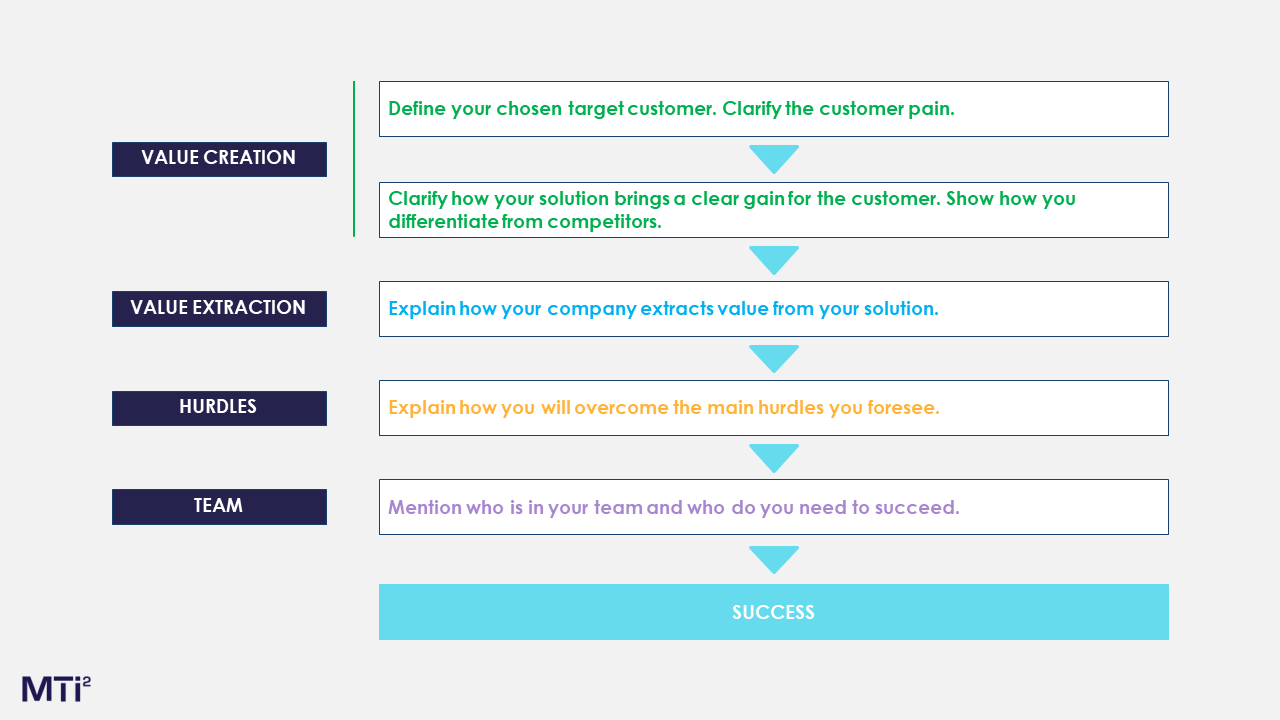 The value proposition pitch deck covers key steps in developing an innovative idea:
Value creation: Define the target customer, their pains, and how the proposed solution brings value to them in a competitive landscape.
Value extraction: Explain how your company will extract value from the solution.
Hurdles: Identify the main hurdles and explain how teams will overcome them.
Team: Showcase your team and mention who else is needed for the team to succeed.
These steps force ideators to clarify how users and the company profit from their idea, all while capturing their proposed idea in a systematic and easy-to-share business concept.
For each of the steps we provide participants with inspiration and tooling to help them make informed decisions (e.g., on target customers and evolution over time) and pitch their ideas (e.g., comparing across competitors).
Teams build a 5-minute elevator pitch that management can score (e.g., Is it real? Can we win?, Is it worth doing?), and decide which ideas move to the next stage. Following a research phase, teams then move from the concept pitch to building a business case.
In the image below you can find a storyboard for the value proposition pitch deck.